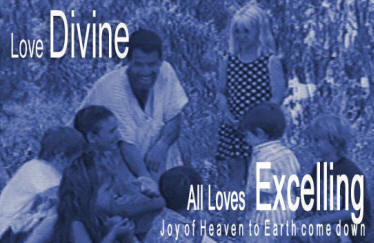 The World Conference of the Independent Methodist Church is a totally independent denomination. This Independent Methodist Church has an Episcopal Church Government, is Trinitarian, Arminian, with an Original Wesleyan Methodist understanding regarding Holiness and a Classical Pentecostal statement of Faith and Practice. The World Conference of the Independent Methodist Church's Ministers, or Clergy, are all "Born Again", "Saved", "Spirit filled people", who have been consecrated because of a full understanding of "Sanctification" and then "Baptised into the Holy Spirit". Although this Independent Methodist Church is striving to promote a return to original Methodism, it also see itself and promotes itself as a denomination that is a fully Pentecostal Church.
( This Independent Methodist Church is also legally registered as the International Independent Methodist Church and the Independent Methodist Church International and the World Conference of the Independent Methodist Church and all these names are interchangeable and apply to the same Church denomination.) Therefore: all copyrights reserved ©
The strength of the original revivalist message brought by John Wesley, Francis Asbury, John Fletcher, Hugh Bourne, Evan Roberts, D. P. Williams and indeed every other Gospel preacher throughout the centuries of time; "The Word of God delivered with the passion and the fire of the Holy Spirit."
Have you got the Holy Ghost power of the Full Gospel? We proclaim the Full and Glorious Gospel Message of the cross, conviction, repentance, discipleship, obedience and an availability to your heavenly calling to be His inheritance. We preach that True Repentance and Holiness brings True Revival and through True Revival the nations are changed!
Are you "Wholly Saved", "Wholly Baptised", "Holiness Sanctified", and have you experienced the "Holy Ghost Fire Baptism"?
The purifying Holy Ghost Fire of Holiness brings Revival, Deliverance and Blessing!
The Full and complete Gospel is the Message for The Moment! Let the Anointing of the Holy Ghost break bonds off Your Life! It's time to be free, to receive the good things of God. The Gospel is Good News not bad news. God brings Peace and Joy, Healing and Deliverance. It's time to hear the Good News. The Gospel is Good News. Jesus brings the Joy, and the Peace, Peace. It's Time for Your Miracle! Figs don't grow on thorns or grapes on thistles! Get to where the good stuff grows!
After a number of different decision and Church names, the World Conference of the Independent Methodist Church was founded in order to provide a church for the many Christians who want clear fundamental Biblical directives given in matters of faith and practice. A full and explanatory history is given as to why this Independent Methodist Church has been started Click Here for the History page or on the navigation bar at the top of the page.
If you believe that their should be five fold ministry working in the church, then you are a Christian who believes in Episcopal government in the church.